Providing Quality Hydraulics Services since 1978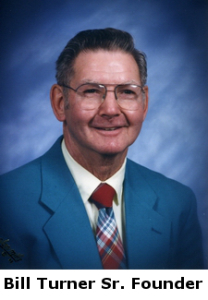 We began in 1978 providing a rebuild service for small hydraulic components, mostly used in the automotive servicing industry and in light manufacturing. A "Can-Do" attitude, is what spurred the growth from our one-man beginning, to our highly qualified teams of employees today. With our trained and experienced employees and specialized equipment, we provide the expertise and service you need.
From Hydraulic Jack Repair to Fluid, Air and Electrical Systems
Turner Hydraulics may have started as a hydraulic jack repair company, but since 1978 we have grown to encompass much more than hydraulics. We are certainly the area's best fluid power systems center, but we also do much more. We now design, repair and implement all kinds of fluid, air and electrical systems as well as technical consultation.
Our repair shop can handle very small to extremely large cylinders, gears and other mechanical systems that need repairs or rebuilt. We can handle repair for all sizes of equipment; we even will send our field service crew to your location. We also repair mechanical equipment like gearboxes, electrical equipment like air compressors and power systems. We have added a high bay fleet repair area to keep your truck's hydraulic and air systems functioning properly.
Our parts counter stocks thousands of items, from fittings and rings to valves and brackets. If you need something fixed or a new hose made, we usually have the parts on hand. If not, we can have what you need the very next day. Our parts counter also is where we make custom hoses to fit your specific needs.
Our showroom is a good example of the items we carry. We have oil, filters, air and lube system parts, pressure washer pieces, snow plow repair items, chain, hoists, and of course jacks of all sizes.
Our sales staff has the products to outfit your garage or dealership with the finest in shop equipment. We carry quality brand names like Rotary and Ingersoll-Rand. We have monthly specials as well as representatives to help you procure the right equipment.
The service department will install your new lift or system in a timely and safe manner. We are mechanical contractors for garage equipment. From digging pits for lifts and exhaust duct, to hanging pipe for compressed air and lube systems, our installers have earned a great reputation. We perform safety inspections and ALI Certified Lift Inspections to keep your shop and equipment in compliance with OSHA lift safety laws.
One of Our Philosophies is to do as much work in-house as we can, and choose only quality vendors for our materials services. This insures our customers a quality product, in a timely manner. We pride ourselves on achieving a high degree of customer satisfaction.
Our Mission:
To deliver value to our customers at a reasonable price and turn them into loyal, long term clients. We do this by providing them with excellent service, knowledge that is superior to our competitors and outstanding quality products.